Janata Bank MCQ Result & Written Exam Date 2017 – Executive Officer
Today janata Bank Published Janata Bank MCQ result for the post of Executive officer. . Candidates list who passed the MCQ Test and date & time schedule of written exam for the post of Executive Officer of Janata Bank ltd. Now Prepare for Janata Bank Written Examination. Janata Bank Executive Written Exam Will be held On 21 April 2017.
Janata Bank Written Exam Result
Dont`t check below this Notice.
Janata Bank MCQ result 2017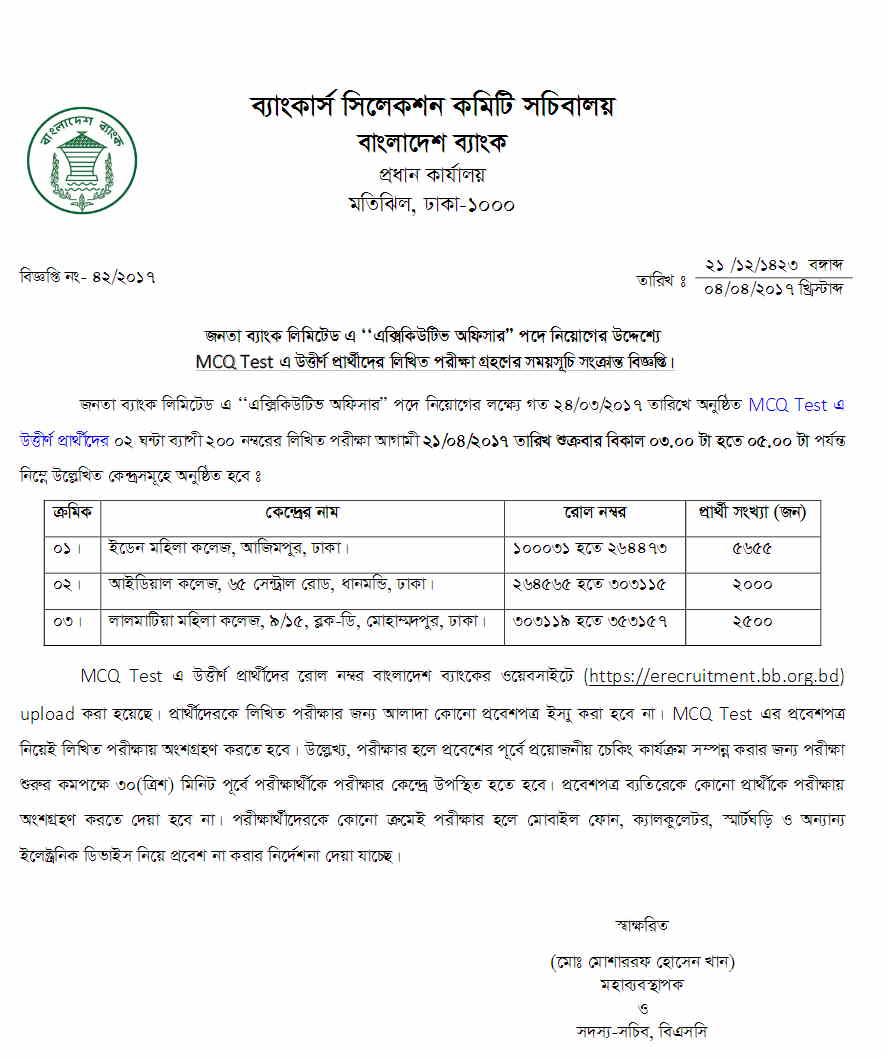 Janata Bank Written Exam Center and Exam Result Will be Published Here
Janata Bank Executive Officer exam was complete on 24 march 2017. Let`s check below Janata Bank Full MCQ Test Result as a PDF format.
For Check Full Result Sheet Of Janata bank Executive Officer MCQ Test Result Click Here .
Hope You check Janata Bank Full Exam Result of MCQ Result in April 2017. For Next Updates about Janata Bank Written Exam Result 2017 Stay visit Our website . Thanks for Stay with Us.